To a Mouse
Robert Burns
Wee, sleekit, cow'rin ', tim'rous beastie,
O what a panic's in thy breast!
Thou need na start awa sae hasty,
Wi 'bickering Brattle!
I wad rin to Laith Be an 'thee Chase
Wi 'murd'ring pattle!
I'm truly sorry man's dominion
Has broken nature's social union,
An 'justifies That ill opinion
Which Makes thee startle
At me, thy poor earth-born companion,
An 'fellow-mortal!
I doubt na, whiles, but thou May thieve;
What then? poor beastie, thou maun live!
A daimen-icker in a thrave
'S a sma' request:
I'll get a blessin 'wi' the lave,
And never miss't!
Thy wee bit house, too, in ruin!
Its silly wa's the win's are strewin ':
And naething, now, to big a new ane,
O 'foggage green!
An 'bleak December's winds ensuin'
Baith snell an 'keen!
Thou saw the fields laid bare and waste
An 'weary winter comin' fast,
An 'Cozie here, Beneath the blast,
Thou thought to dwell,
Till, crash! the cruel coulter past
Out thro 'thy cell.
That wee bit heap o 'leaves an' stibble
Has cost thee mony a weary nibble!
Now thou's Turned out for a 'thy trouble,
But house or hald,
To The Winter's sleety dribble Thole
An 'cauld cranreuch!
But, Mousie, thou art no thy lane
In proving foresight May Be Vain:
The best laid schemes o 'mice an' men
Gang aft a-gley,
An 'us naught but grief lea'e an' pain,
Promised for joy.
Still thou art blest, Compared wi 'me!
The present only toucheth thee:
But, oh! I backward cast my e'e
On prospects drear!
An 'forward, tho' I see Cane,
I guess an 'fear!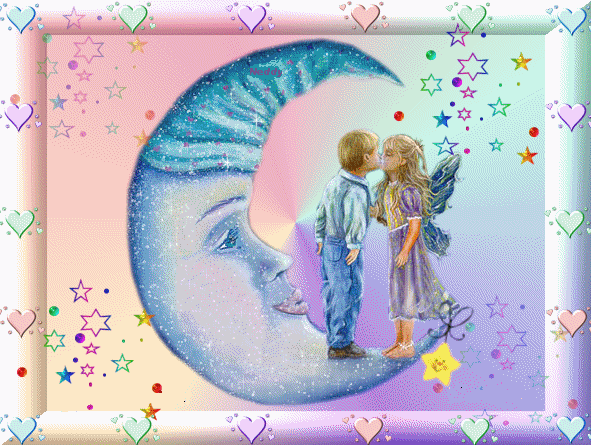 Oh Susana!
a poem by Stephen Foster
I came from Alabama
wid my banjo on my knee,
I'm g'wan to Louisiana,
My true love for to see,
It raind all night the day I left
The weather it was dry,
The sun so hot I frose to death
Susana dont you cry.
[Chorus] Oh! Susana Oh! dont you cry for me
I've come from Alabama wid mi ban jo on my knee.
[Solo] I jumped aboard de telegraph,
And trabbelled down de riber,
De Lectric fluid magnified,
And Killed five Hundred Nigger
De bullgine buste, de horse run off,
I realy thought I'd die;
I shut my eyes to hold my breath,
Susana, dont you cry.
[Chorus] Oh! Susana Oh! dont you cry for me
I've come from Alabama wid mi ban jo on my knee.
[Solo] I had a dream de odder night,
When ebery ting was still;
I thought I saw Susana,
A coming down de hill.
The buckwheat cake war in her mouth,
The tear was in her eye,
Says I, im coming from de South,
Susana, dont you cry.
[Chorus] Oh! Susana Oh! dont you cry for me
I've come from Alabama wid mi ban jo on my knee.
[Solo] I soon will be in New Orleans,
And den I'll look all round,
And when I find Susana,
I'll fall upon the ground.
But if I do not find her,
Dis darkie 'l surely die,
And when I'm dead and buried,
Susana, dont you cry.
[Chorus] Oh! Susana Oh! dont you cry for me
I've come from Alabama wid mi ban jo on my knee.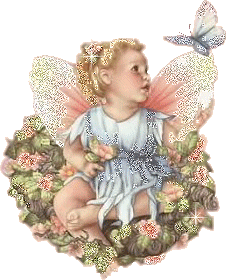 The Old Gumbie Cat
T S Eliot
I have a Gumbie Cat in mind, her name is Jennyanydots;
Her coat is of the tabby kind, with tiger stripes and leopard spots.
All day she sits upon the stair or on the steps or on the mat;
She sits and sits and sits and sits--and that's what makes a Gumbie Cat!
But when the day's hustle and bustle is done,
Then the Gumbie Cat's work is but hardly begun.
And when all the family's in bed and asleep,
She tucks up her skirts to the basement to creep.
She is deeply concerned with the ways of the mice
Their behaviour's not good and their manners not nice;
So when she has got them lined up on the matting,
She teachs them music, crocheting and tatting.
I have a Gumbie Cat in mind, her name is Jennyanydots;
Her equal would be hard to find, she likes the warm and sunny spots.
All day she sits beside the hearth or on the bed or on my hat:
She sits and sits and sits and sits--and that's what makes a Gumbie Cat!
But when the day's hustle and bustle is done,
Then the Gumbie Cat's work is but hardly begun.
As she finds that the mice will not ever keep quiet,
She is sure it is due to irregular diet;
And believing that nothing is done without trying,
She sets right to work with her baking and frying.
She makes them a mouse--cake of bread and dried peas,
And a beautiful fry of lean bacon and cheese.
I have a Gumbie Cat in mind, her name is Jennyanydots;
The curtain-cord she likes to wind, and tie it into sailor-knots.
She sits upon the window-sill, or anything that's smooth and flat:
She sits and sits and sits and sits--and that's what makes a Gumbie Cat!
But when the day's hustle and bustle is done,
Then the Gumbie Cat's work is but hardly begun.
She thinks that the cockroaches just need employment
To prevent them from idle and wanton destroyment.
So she's formed, from that lot of disorderly louts,
A troop of well-disciplined helpful boy-scouts,
With a purpose in life and a good deed to do
And she's even created a Beetles' Tattoo.
So for Old Gumbie Cats let us now give three cheers
On whom well-ordered households depend, it appears.
Some One
by Walter de la Mare
Some one came knocking
At my wee, small door;
Some one came knocking,
I'm sure - sure - sure;
I listened, I opened,
I looked to left and right,
But naught there was a-stirring
In the still dark night;
Only the busy beetle
Tap-tapping in the wall,
Only from the forest
The screech-owl's call,
Only the cricket whistling
While the dewdrops fall,
So I know not who came knocking,
At all, at all, at all.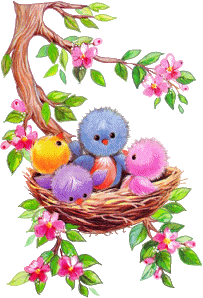 The Land of Counterpane
by Robert Louis Stevenson
When I was sick and lay a-bed,
I had two pillows at my head,
And all my toys beside me lay
To keep me happy all the day.
And sometimes for an hour or so
I watched my leaden soldiers go,
With different uniforms and drills,
Among the bedclothes, through the hills;
And sometimes sent my ships in fleets
All up and down among the sheets;
Or brought my trees and houses out,
And planted cities all about.
I was the giant great and still
That sits upon the pillow-hill,
And sees before him, dale and plain,
The pleasant land of counterpane.

Daffodils
by William Wordsworth
I wander'd lonely as a cloud
That floats on high o'er vales and hills,
When all at once I saw a crowd,
A host, of golden daffodils;
Beside the lake, beneath the trees,
Fluttering and dancing in the breeze.
Continuous as the stars that shine
And twinkle on the Milky Way,
They stretch'd in never-ending line
Along the margin of a bay:
Ten thousand saw I at a glance,
Tossing their heads in sprightly dance.
The waves beside them danced; but they
Out-did the sparkling waves in glee:
A poet could not but be gay,
In such a jocund company:
I gazed-and gazed-but little thought
What wealth the show to me had brought:
For oft, when on my couch I lie
In vacant or in pensive mood,
They flash upon that inward eye
Which is the bliss of solitude;
And then my heart with pleasure fills,
And dances with the daffodils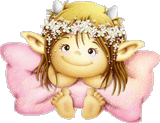 The Village Blacksmith
by Henry Wadsworth Longfellow
Under a spreading chestnut-tree
The village smithy stands;
The smith, a mighty man is he,
With large and sinewy hands;
And the muscles of his brawny arms
Are strong as iron bands.
His hair is crisp, and black, and long,
His face is like the tan;
His brow is wet with honest sweat,
He earns whate'er he can,
And looks the whole world in the face,
For he owes not any man.
Week in, week out, from morn till night,
You can hear his bellows blow;
You can hear him swing his heavy sledge,
With measured beat and slow,
Like a sexton ringing the village bell,
When the evening sun is low.
And children coming home from school
Look in at the open door;
They love to see the flaming forge,
And hear the bellows roar,
And catch the burning sparks that fly
Like chaff from a threshing-floor.
He goes on Sunday to the church,
And sits among his boys;
He hears the parson pray and preach,
He hears his daughter's voice,
Singing in the village choir,
And it makes his heart rejoice.
It sounds to him like her mother's voice,
Singing in Paradise!
He needs must think of her once more,
How in the grave she lies;
And with his haul, rough hand he wipes
A tear out of his eyes.
Toiling,--rejoicing,--sorrowing,
Onward through life he goes;
Each morning sees some task begin,
Each evening sees it close
Something attempted, something done,
Has earned a night's repose.
Thanks, thanks to thee, my worthy friend,
For the lesson thou hast taught!
Thus at the flaming forge of life
Our fortunes must be wrought;
Thus on its sounding anvil shaped
Each burning deed and thought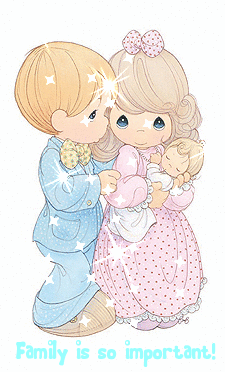 The Donkey
by G.K. Chesterton
When fishes flew and forests walked
And figs grew upon thorn,
Some moment when the moon was blood
Then surely I was born;
With monstrous head and sickening cry
And ears like errant wings,
The devil's walking parody
On all four-footed things.
The tattered outlaw of the earth,
Of ancient crooked will;
Starve, scourge, deride me: I am dumb,
I keep my secret still.
Fools! For I also had my hour;
One far fierce hour and sweet:
There was a shout about my ears,
And palms before my feet.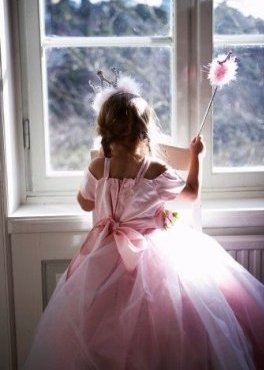 Child
by Carl Sandburg
The young child, Christ, is straight and wise
And asks questions of the old men, questions
Found under running water for all children
And found under shadows thrown on still waters
By tall trees looking downward, old and gnarled.
Found to the eyes of children alone, untold,
Singing a low song in the loneliness.
And the young child, Christ, goes on asking
And the old men answer nothing and only know love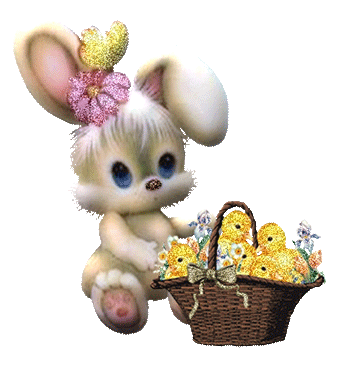 God Gave To Me A Child In Part
by Robert Louis Stevenson
GOD gave to me a child in part,
Yet wholly gave the father's heart:
Child of my soul, O whither now,
Unborn, unmothered, goest thou?
You came, you went, and no man wist;
Hapless, my child, no breast you kist;
On no dear knees, a privileged babbler, clomb,
Nor knew the kindly feel of home.
My voice may reach you, O my dear-
A father's voice perhaps the child may hear;
And, pitying, you may turn your view
On that poor father whom you never knew.
Alas! alone he sits, who then,
Immortal among mortal men,
Sat hand in hand with love, and all day through
With your dear mother wondered over you.
For the young child. Christ, straight and wise.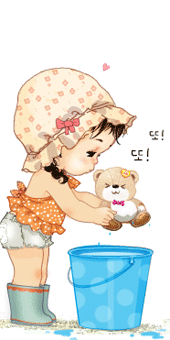 The Child-Angel
by Rabindranath Tagore
They clamour and fight, they doubt and despair, they know no end
to their wrangling.
Let your life come amongst them like a flame of light, my
child, unflickering and pure, and delight them into silence.
They are cruel in their greed and their envy, their words are like
hidden knives thirsting for blood.
Go and stand amidst their scowling hearts, my child, and let
your gentle eyes fall upon them like the forgiving peace of the
evening over the strife of the day.
Let them see your face, my child, and thus know the meaning
of all things; let them love you and thus love each other.
Come and take your seat in the bosom of the limitless, my
child. At sunrise open and raise your heart like a blossoming
flower, and at sunset bend your head and in silence complete the
worship of the day.

The Child Dying
by Edwin Muir
Unfriendly friendly universe,
I pack your stars into my purse,
And bid you so farewell.
That I can leave you, quite go out,
Go out, go out beyond all doubt,
My father says, is the miracle.
You are so great, and I so small:
I am nothing, you are all:
Being nothing, I can take this way.
Oh I need neither rise nor fall,
For when I do not move at all
I shall be out of all your day.
It's said some memory will remain
In the other place, grass in the rain,
Light on the land, sun on the sea,
A flitting grace, a phantom face,
But the world is out. There is not place
Where it and its ghost can ever be.
Father, father, I dread this air
Blown from the far side of despair
The cold cold corner. What house, what hold,
What hand is there? I look and see
Nothing-filled eternity,
And the great round world grows weak and old.
Hold my hand, oh hold it fast-
I am changing! - until at last
My hand in yours no more will change,
Though yours change on. You here, I there,
So hand in hand, twin-leafed despair -
I did not know death was so strange.
The Happy Child
by William Henry Davies
I saw this day sweet flowers grow thick --
But not one like the child did pick.
I heard the packhounds in green park --
But no dog like the child heard bark.
I heard this day bird after bird --
But not one like the child has heard.
A hundred butterflies saw I --
But not one like the child saw fly.
I saw the horses roll in grass --
But no horse like the child saw pass.
My world this day has lovely been --
But not like what the child has seen

I Would I Were a Careless Child
by Lord Byron
I would I were a careless child,
Still dwelling in my highland cave,
Or roaming through the dusky wild,
Or bounding o'er the dark blue wave;
The cumbrous pomp of Saxon pride
Accords not with the freeborn soul,
Which loves the mountain's craggy side,
And seeks the rocks where billows roll.
Fortune! take back these cultured lands,
Take back this name of splendid sound!
I hate the touch of servile hands,
I hate the slaves that cringe around.
Place me among the rocks I love,
Which sound to Ocean's wildest roar;
I ask but this -- again to rove
Through scenes my youth hath known before.
Few are my years, and yet I feel
The world was ne'er designed for me:
Ah! why do dark'ning shades conceal
The hour when man must cease to be?
Once I beheld a splendid dream,
A visionary scene of bliss:
Truth! -- wherefore did thy hated beam
Awake me to a world like this?
I loved -- but those I loved are gone;
Had friends -- my early friends are fled:
How cheerless feels the heart alone
When all its former hopes are dead!
Though gay companions o'er the bowl
Dispel awhile the sense of ill;
Though pleasure stirs the maddening soul,
The heart -- the heart -- is lonely still.
How dull! to hear the voice of those
Whom rank or chance, whom wealth or power,
Have made, though neither friends nor foes,
Associates of the festive hour.
Give me again a faithful few,
In years and feelings still the same,
And I will fly the midnight crew,
Where boist'rous joy is but a name.
And woman, lovely woman! thou,
My hope, my comforter, my all!
How cold must be my bosom now,
When e'en thy smiles begin to pall!
Without a sigh I would resign
This busy scene of splendid woe,
To make that calm contentment mine,
Which virtue knows, or seems to know.
Fain would I fly the haunts of men--
I seek to shun, not hate mankind;
My breast requires the sullen glen,
Whose gloom may suit a darken'd mind.
Oh! that to me the wings were given
Which bear the turtle to her nest!
Then would I cleave the vault of heaven,
To flee away and be at rest.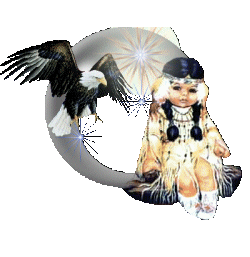 Child and mother
by Eugene Field
O mother-my-love, if you'll give me your hand,
And go where I ask you to wander,
I will lead you away to a beautiful land,--
The Dreamland that's waiting out yonder.
We'll walk in a sweet posie-garden out there,
Where moonlight and starlight are streaming,
And the flowers and the birds are filling the air
With the fragrance and music of dreaming.
There'll be no little tired-out boy to undress,
No questions or cares to perplex you,
There'll be no little bruises or bumps to caress,
Nor patching of stockings to vex you;
For I'll rock you away on a silver-dew stream
And sing you asleep when you're weary,
And no one shall know of our beautiful dream
But you and your own little dearie.
And when I am tired I'll nestle my head
In the bosom that's soothed me so often,
And the wide-awake stars shall sing, in my stead,
A song which our dreaming shall soften.
So, Mother-my-Love, let me take your dear hand,
And away through the starlight we'll wander,--
Away through the mist to the beautiful land,--
The Dreamland that's waiting out yonder.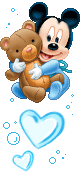 Children's Song
by R. S. Thomas
We live in our own world,
A world that is too small
For you to stoop and enter
Even on hands and knees,
The adult subterfuge.
And though you probe and pry
With analytic eye,
And eavesdrop all our talk
With an amused look,
You cannot find the centre
Where we dance, where we play,
Where life is still asleep
Under the closed flower,
Under the smooth shell
Of eggs in the cupped nest
That mock the faded blue
Of your remoter heaven.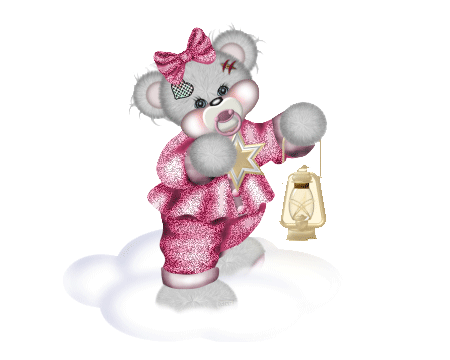 Second Childhood
by Robert William Service
When I go on my morning walk,
Because I'm mild,
If I be in the mood to talk
I choose a child.
I'd rather prattle with a lass
Of tender age
Than converse in the high-brow class
With college sage.
I love the touch of silken hand
That softly clings;
In old of age I understand
Life's little things.
I love the lisp of tiny tongue
And trusting eyes;
These are the joys that keep me young
As daylight dies.
For as to second childhood I
Draw gently near,
With happy heart I see the why
Children are dear.
So wise Professor, go your way,--
I am beguiled
To wistful loving by the gay
Laugh of a child.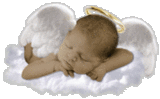 Spring & Fall: To A Young Child
by Ted Hughes
Margaret, are you grieving
Over Goldengrove unleaving?
Leaves, like the things of man, you
With your fresh thoughts care for, can you?
Ah! as the heart grows older
It will come to such sights colder
By & by, nor spare a sigh
Though worlds of wanwood leafmeal lie;
And yet you wíll weep & know why.
Now no matter, child, the name:
Sorrow's springs are the same.
Nor mouth had, no nor mind, expressed
What héart héard of, ghóst guéssed:
It is the blight man was born for,
It is Margaret you mourn for.

The Children
by Anne Sexton
The children are all crying in their pens
and the surf carries their cries away.
They are old men who have seen too much,
their mouths are full of dirty clothes,
the tongues poverty, tears like puss.
The surf pushes their cries back.
Listen.
They are bewitched.
They are writing down their life
on the wings of an elf
who then dissolves.
They are writing down their life
on a century fallen to ruin.
They are writing down their life
on the bomb of an alien God.
I am too.
We must get help.
The children are dying in their pens.
Their bodies are crumbling.
Their tongues are twisting backwards.
There is a certain ritual to it.
There is a dance they do in their pens.
Their mouths are immense.
They are swallowing monster hearts.
So is my mouth.
Listen.
We must all stop dying in the little ways,
in the craters of hate,
in the potholes of indifference--
a murder in the temple.
The place I live in
is a maze
and I keep seeking
the exit or the home.
Yet if I could listen
to the bulldog courage of those children
and turn inward into the plague of my soul
with more eyes than the stars
I could melt the darkness--
as suddenly as that time
when an awful headache goes away
or someone puts out the fire--
and stop the darkness and its amputations
and find the real McCoy
in the private holiness
of my hands