Quick and Easy Stuffed Peppers
Ingredients
2 large red bell peppers, halved and seeded
1 (8 ounce) can stewed tomatoes, with liquid
1/3 cup quick-cooking brown rice
2 tablespoons hot water
2 green onions, thinly sliced
1/2 cup frozen corn kernels, thawed and drained
1/2 (15 ounce) can kidney beans, drained and rinsed
1/4 teaspoon crushed red pepper flakes
1/2 cup shredded mozzarella cheese
1 tablespoon grated Parmesan cheese
Directions
1.Arrange pepper halves in a 9 inch square glass baking dish. Cover dish with plastic wrap. Poke a few holes in the plastic wrap for vents, and heat 4 minutes in the microwave, or until tender.
2.In a medium bowl, mix tomatoes and their liquid, rice, and water. Cover with plastic, and cook in the microwave for 4 minutes, or until rice is cooked.
3.Stir green onions, corn, kidney beans, and red pepper flakes into the tomato mixture. Heat in the microwave for 3 minutes, or until heated through.
4.Spoon hot tomato mixture evenly into pepper halves, and cover with plastic wrap. Poke a few holes in the plastic to vent steam, and heat in the microwave 4 minutes. Remove plastic, sprinkle with mozzarella cheese and Parmesan cheese, and allow to stand 1 to 2 minutes before serving.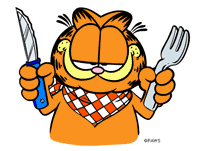 Chili Verde Recipe
Ingredients:
4 pork steaks
1 onion, chopped
5 Tbsp. flour
4 cups water
1/4 tsp. garlic
1/2 tsp. oregano
2/3 tsp. ground cumin
2 cans (7 ounces each) whole green chilies
Directions:
1. Trim fat off steaks. Cut steaks into bite size pieces. Fry until well done.
2. Remove meat and cook onion until tender. Remove onion.
3. Make gravy with drippings and flour and water. Chop green chilies.
4. Return meat and onion to gravy with all other ingredients, simmer. Add 2-3 hot fresno chilies if desired.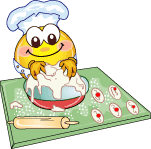 Broccoli and Roasted Garlic Pasta
Ingredients:
4 cups broccoli florets
8 ounces fusilli (corkscrew pasta)
2 heads roasted garlic
1 can sliced black olives , (2 1/4 oz)
2 Tablespoons extra virgin olive oil
3/4 cup finely shredded Parmesan cheese
Directions:
1. Bring 2 1/2 quarts of unsalted water to a boil in a covered 4 1/2-quart or larger Dutch oven or soup pot.
2. Rinse broccoli; drain well. When water reaches a rapid boil, add broccoli and pasta. Cook until noodles are firm-tender, about 8 minutes.
3. Meanwhile, remove peel from roasted garlic; chop garlic coarsely. Set aside.
4. Drain olives; set aside. When noodles and broccoli are done, drain.
5. Pour into a 3-quart or larger serving bowl. Add garlic and olives. Drizzle olive oil over pasta; sprinkle with cheese.
6. Toss until cheese melts.

Tomato, mushroom and basil frittata
Ingredients
20g butter
2 medium brown onions, halved, thinly sliced
6 slices pancetta
1/4 cup roughly chopped fresh basil leaves
1/4 cup roughly chopped fresh flat-leaf parsley leaves
8 eggs
1/2 cup finely grated parmesan cheese
2 medium zucchini, quartered lengthways, chopped
200g button mushrooms, sliced
250g cherry tomatoes, halved
Method
Melt butter in a 22cm (base) heavy-based, ovenproof non-stick frying pan over low heat. Add onion. Cook, stirring occasionally, for 15 to 20 minutes or until golden.
Meanwhile, preheat grill on medium-high. Place pancetta on a baking tray lined with foil. Grill for 1 to 2 minutes each side or until crisp. Drain on a plate lined with paper towel. Break into small pieces. Place in a bowl. Add basil and parsley. Toss to combine.
Whisk eggs and cheese together in a jug. Season with salt and pepper.
Increase pan heat to medium-high. Add zucchini and mushrooms.Cook, stirring, for 2 to 3 minutes or until tender. Arrange tomato and pancetta mixture over zucchini mixture.
Pour egg mixture over tomato mixture. Lift and tilt pan to distribute egg mixture. Reduce heat to low. Cook for 7 to 8 minutes or until frittata is almost set (surface should still be slightly runny).
Place pan under grill. Grill frittata for 5 minutes or until just set and light golden (not browned). Set aside for 2 minutes. Loosen with a spatula. Slide onto a plate. Cut into wedges. Serve.

Bacon,leek potato stew
Ingredients
Amounts depend on how much you want to make!
Large saucepan
Potatoes
Leeks
Bacon bits
Carrots
Large white onion
Two chicken oxos
Boiling water
Butter/Cooking oil
Salt
Pepper
Method
Peel potatoes and carrots, slice quite thinly. Slice the leek and onion.
Fry the bacon bits with the leek and onion in the butter/cooking oil for about 5-10 mins. Sprinkle in chicken oxos.
Add potatoes and carrots.
Pour in boiling water - enough to cover all the ingredients in the pan. Add salt and pepper to taste.
Simmer for about 40 mins to an hour or until the potatoes and carrots have become soft.
Serve...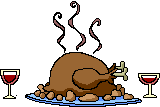 Crock Pot Hamburger Soup
Ingredients
1 pound beef, ground, lean
1/4 Tsp. pepper
1/4 Tsp. oregano
1/4 Tsp. basil
1/4 Tsp. seasoned salt
1 each onion soup mix, envelope
1 each tomato sauce, 8 oz. can
1 Tbs. soy sauce
1 cup celery, chopped
1 cup carrots, sliced
1/2 cup macaroni, cooked
1/4 cup parmesan cheese, grated
Directions
Crumble beef into slow-cooking pot. Add pepper, oregano, basil, seasoned salt and dry onion soup mix. Stir in 3 cups boiling water, tomato sauce and soy sauce, then add celery and carrots. Cover and cook on low for 6 to 8 hours. Turn control on high. Add cooked macaroni and parmesan cheese. Cover and cook on high for 10-15 minutes. Other vegetables may be added, if desired.

Creme brulee recipe
Ingredients
4 egg yolks
300ml whipping / double cream
vanilla pod
1 tablespoon caster sugar
demarara sugar
Method
•Heat the cream gently in a saucepan with the vanilla pod
•Whisk the egg yolks and caster sugar together, then slowly pour in the warm cream, stirring continuously
•Remove the vanilla pod and divide the mixture between the ramekins (little creme brulee dishes)
•Put the ramekins in a roasting tin, and pour water into the tin until it is 2/3 of the way up the edges of the ramekins. Make sure water does not splash into the ramekins.
•Put in a preheated oven (160-170 degrees C) for 30 minutes
•Allow to cool (you can put them in a refrigerator to speed this up). They should be completely cold before the final stage.
•Sprinkle a thick layer (3mm) of demarara sugar on top of each one. Put them under a high grill, close to the heat, until the sugar has melted together. Watch attentively! If the sugar is melting unevenly turn them around. Should take less than 5 minutes.
•Or use a propane blowtorch if you have one to hand.
•The creme brulee should now have a 'crunchy' top. Eat within 30 minutes or the crust will start to go soft.

Sausage Gravy Recipe
Ingredients:
1 pound ground sausage
1/3 cup flour
2-12 oz cans evaporated milk (NOT sweetened condensed milk)
1 cup milk, if needed
1 t. hot pepper sauce, if desired
Instructions:
In a large saucepan, brown the sausage. Don't drain the grease, unless there is more than 1/3 cup. Sprinkle flour over sausage, stir to blend, cook 2-3 minutes over medium high heat. Add canned milk, and cook till thickened, stirring regularly. If gravy is too thick, add milk until it reaches the desired consistency. Add hot sauce, if desired.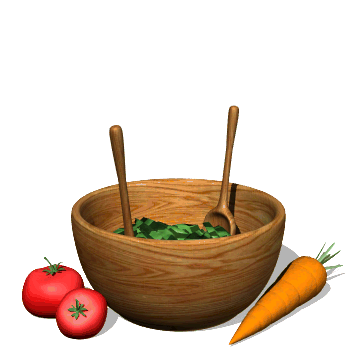 Sea Foam Punch
Ingredients:
- 1 soft drink (pk (2.5-oz) unsweetened lemon- lime mix)
- 1/2 cup sugar
- 1 quart milk (cold )
- 1 pint vanilla ( ice cream)
- 2 lemon (bottles (7-oz) carbonated beverages chilled)
Directions:
Place soft drink powder, sugar & milk in a large punch bowl, stir to dissolve. Add ice cream by spoonfuls. Resting bottle on rim of the bowl, carefully pour in carbonated beverage. Serve immediately.

Grilled Chicken With Orange Barbecue Sauce
Ingredients:
1 can orange juice concentrate - (6 oz), undiluted
1 cup chili sauce
1/4 cup lite soy sauce
1/4 cup molasses
1 tbsp lemon juice
1 garlic clove, crushed
2 chickens - (3 lbs ea), quartered, skinned
Recipe Instructions:
1. Place first 6 ingredients in a bowl. Beat with wire whisk until smooth. Add chicken quarters and toss to coat. Marinate in refrigerator 3 to 4 hours, turning occasionally. Remove chicken and drain.
2. Place on heated grill and grill over charcoal or broil in the oven 40 minutes. Turn and baste with marinade every 10 to 15 minutes.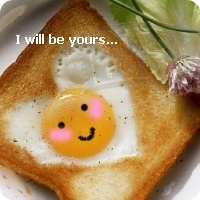 Easy Pizza Dough Recipe
Ingredients:
1 cup of warm water (105F)
3 1/2 cups of all-purpose flour
2 tablespoons of olive oil
2 teaspoons of honey
1 teaspoon of salt
1 teaspoon of yeast
Procedure
Put warm water (80 to 110°F) into a bowl. Add salt and honey and mix with a spoon. Add yeast, mix and let it sit for about 10 minutes.
2. Gradually add flour and olive oil and start mixing.
3. When the mixture gets too heavy to mix, start kneading the dough with your hands.
4. Knead the dough until you have a smooth ball. If the dough cracks it is too dry. Add water bit by bit until if forms a nice coherent ball. If your doug feels more like batter, it is too wet and you need to add flour bit by bit. If you need to add water or flour, do it by small amounts.
5. Coat the dough with olive oil, place it in a large bowl and cover it with kitchen wrap or a grocery bag. Let the doug rise for about an hour at room temperature, then push it down again so it deflates. Let it sit for about another hour. If you want to use it the next day, put it in a refrigerator.
6. Put the dough on a lightly floured surface, put a bit of flour on top and make it into the shape of a pie by stretching it out from the center outwards. Use a rolling pin until the dough is about 1/4" thick. Punch some holes in the dough with a fork to let the air escape while the pizza is in the oven
Put on your favorite pizza toppings.
Bake the pizza in you oven at 400 - 450° F for about 20 to 25 minutes until the crust is light brown.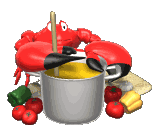 Chinese Fry Salmon Fish
Ingredients:
Salmon - 400 to 500 grams
Flour - 1/2 cup
Water - 1/2 cup
Salt - 1 teaspoon
Black pepper - a pinch
Oil
Procedure
•Cut the salmon into 1cm thick slices, and rub a little salt on to season.
•Mix the batter with water. Add the salt, pepper, and mix well.
•Heat the oil in a frying pan to medium-high. Coat the salmon in the batter, and fry until both sides are golden, and the fish is cooked. About 5 to 7 minutes.
For a little extra flavor, you can make a dipping sauce to go with this salmon recipe. Mix 2 tablespoon of light soy sauce, 1 tablespoon of black vinegar, 1 teaspoon sugar, and 1 teaspoon chili oil. This makes a really tasty dipping sauce for the salmon.