Medium Hair Cuts
Medium hair cuts are also known as shoulder length haircuts, mid-length haircuts, or an in-between haircut. Many women prefer a medium length haircut because it is easy to maintain and gives them the flexibility to quickly change their hairstyle. A medium haircut can also create lots of volume and bounce for your hair, as well as increase the movement of your hair.
The Bob
There are three basic bob haircuts: the sleek one-length bob, the flippy bob and the curly bob. No matter which bob hairstyle you choose remember that it should be shiny and natural looking. The trademark of the bob haircut is that it keeps your style simple and easy to manage
The Sleek One-length Bob
Always in style, this is the most conservative of the bob haircut styles. It is a sophisticated haircut that can be trimmed to a length that compliments almost any face shape. The bottom of this bob is gently fringed at the neck, making it very soft around the perimeter, and it is worn without bangs, allowing the front to add a lot of drama to the style.
Styling Tip: Apply a light mousse or volumizing gel to your damp hair, then blow it dry while using a large round brush. You can also use a large diameter curling iron (about 1-1/2 inches) to curl the ends under if your hair needs a little more encouragement to bend.
The Flippy Bob
This flirty variation of the bob hairstyle is worn with texturized bangs and layered in the bottom two inches. The trick to this haircut is to leave enough hair at the bottom so that it doesn't lose its signature line, while taking out enough of the bulk to allow it to flip out.
Styling Tip: Style this haircut as you would the sleek one-length bob except use your large curling iron to turn the ends slightly out. This style also looks good when allowed to slightly curl under close
The Curly Bob
To release and define your natural curl, utilize layers into your bob cut even more to form this bob hairstyle. The layers in this hairstyle are graduated, and remain short around the front of the hairline and longer towards the back.
Styling Tip: Apply a leave in conditioner and spread the product evenly throughout your hair using a wide-tooth-comb. With your fingers, work some curl encouraging mousse or gel through your hair. Be careful not to apply too much product as this will weigh your hair down. Blow your locks dry using a diffuser, or just allow your hair to dry naturally, while scrunching with your fingers. Try to keep the curls big and chunky. Be aware that too much manipulation will separate the curls and cause a frizzy appearance. Use a curling iron to direct some of the curls toward your face if you need to. For glossy curls apply a small amount of shine serum. Mist lightly with a hairspray for hold.
Layered Bob Hairstyle with Added Fringe/Bangs
To make the bob style even more creative, texture or chip the ends and apply molding cream or mousse to towel-dried hair.
Styling Tip: Blow-dry your damp hair up-side down using a diffuser attachment or let it dry naturally. To accentuate curly hair apply gel-spray.
Medium Haircut Style with Long Graduated Layers
You can add loads of dimension to this style by coloring your hair. Just check out Kelly Ripa's above-the-shoulder style.
Styling Tip: After shampooing your hair, apply styling detangler. Blow-dry your hair using a diffuser attachment to remove moisture, or allow your hair to dry naturally for best results.
Straight Shoulder Length Hairstyle with Layering Around The Perimeter Of The Hair
To add definition to your face, opt for a slightly longer textured bang and give your hair face-framing layers. This will result in a softer look. To make the hairstyle more creative you can razor or lightly chip the ends. You can also try applying a light styling product to your hair.
Styling Tip: To accentuate the layers blow-dry your hair towards your face.
Medium Haircut Style with Lots Of Texture
With loose layers and flirtatious flips this versatile hairstyle is layered all around. For added definition, you can razor and slice around the perimeter of the hairstyle like Mandy Moore has done.
Styling Tip: To accentuate layers around your face apply styling products and use a large paddle brush or round brush while blow-drying your hair. If you want to achieve a smooth texture, try using a flat-iron.
Ideas For Medium Haircut Styles
To avoid getting stuck in the land of the mundane with your medium hair cut style use dimensional coloring and angled layers to increase your hair's drama. For an even edgier look try flat-ironing the fringe/bangs.
To keep your curls under control try this face-framing style. With this look your gorgeous locks receive volume and lift through the sides and around the crown, then taper into the neck. Add flat-ironed fringe for contrast.
To keep your blunt-cut bob from looking too severe, deep color and define your hair's ends. To get your hair truly straight and smooth try this handy styling tip: dry your hair with a paddle brush and then pinch a little bit of pomade into the ends.
A well-crafted cut that hugs your features can revamp a tired medium length haircut style. Add fullness in front by utilizing long fringe and short sides. The beveled ends allow for quick and simple reshaping with a round brush.
If you feel like going a little retro, try a '60s inspired mod mane to round out your style. For this look, pump up your locks with tons of volume and then smoothly turn under the entire face-framing perimeter. Use baby bangs to add an edgy appeal. Yeah baby!!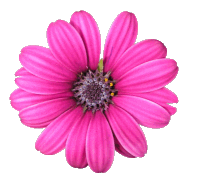 How To Wear Medium Hair Cuts
There are many subtle ways to make a beautiful medium haircut style either straight, wavy or curly. With a few styling tricks you can transform your medium haircut into a variety of hairstyles. By wearing it up, down, or adding a fringe you can dramatically change the way you look, giving your face a different dimension.
You can wear your medium length hair in the following ways:
•Let it flow down
•Bun it up
•Updo it
•Make a ponytail
•Curl up or wave the ends
•Add a fringe
Medium Haircut Maintenance
To begin, proper hair care is essential if you want to have a healthy head of hair. It is also important that you use a quality shampoo and conditioner that keeps your hair healthy and shiny. You should also use a hair masque every few weeks to treat and repair any hair damage that has occurred from chemical, heat, or other environmental exposure.
A medium hairstyle is great for women with a busy life style but who still want that fresh look. Although this hair length is not as easy to manage as a short cut, a medium haircut style seldom requires more than the use of a good shampoo and conditioner for maintenance. For the sportier types out there, medium hairstyles can be a hassle if you cut your hair too short. Be sure to leave your hair long enough that you can tie it back.
If you have, or choose to have a medium haircut style, you should regularly trim the ends of your medium length cut. Split ends can ruin a good line and should be snipped off. Unfortunately, no product has yet been invented or discovered for repairing hair damage due to split ends.