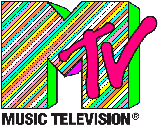 Katy Perry win for the Video Of The Year with 'Firework'
Katy Perry e Kanye West win for the Best Collaboration con 'E.T.' and for Best Special Effects
Tyler, The Creator is the revelation of the year
and win for Best New Artist
Adele win 4 award: Best Editing, Best Cinematography, Best Art Direction, Best Direction with "Rolling In The Deep"
Britney Spears win for Best Pop Videoof the year with "Till The World Ends"
Beyoncé win for the best choreography
with the video "Run The World (Girls)"
Best Rock Video is winning by Foo Fighters!
Britney Spears win Michael Jackson Vanguard Award
ì Best Female Video is winning by Lady Gaga (alias Jo Calderone). Mother Monster win for
Best
Video with a Message 'Born This Way'
Best Hip Hop Video goes to... Nicki Minaj!
Justin Bieber win a Moonman for Best Male Video with 'Smile'